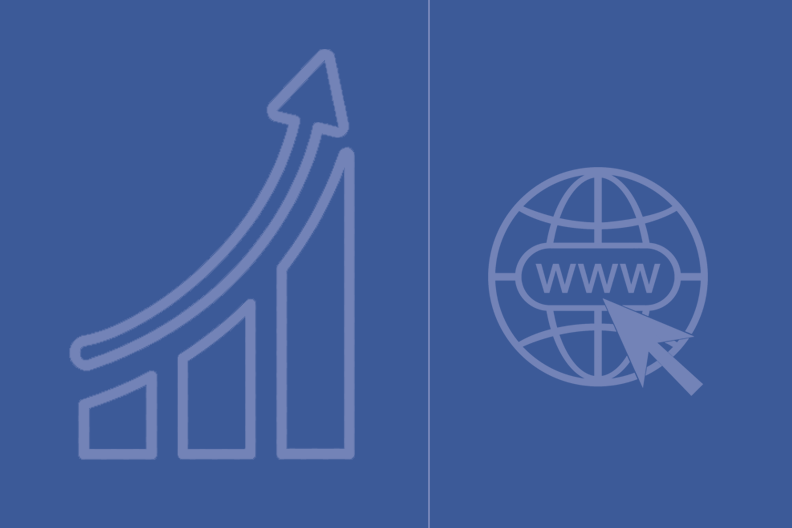 We are living in a world wherein industrial progress is being increasingly driven by digital transformation. By successfully applying digital technologies to their products, processes and assets, companies can improve their customer experience, empower their employees, boost revenues and capitalise upon new business opportunities.
The First Step to Digitalizing a Business
This journey of digitalization for any enterprise today starts with a website whose extensive reach makes it the most effective channel for marketing, communication and quick sales.
However, some startups and small & medium enterprises (SMESs) still make the mistake of using merely an Instagram page or Facebook Groups to setup their digital presence – this limited exposure of their brand puts them at the risk of losing many potential customers and slows down growth in the market.
You may be running a home-based venture or a full-time enterprise from a furnished office, a website not only helps to give a distinct identity to your business but also directs more traffic to the social media pages that you handle for it.
A professionally designed website establishes the credibility of your organisation online. It enables you to describe the distinguishing aspects of your products and services, the expertise and experience of your team, the business contact details and a map and directions to its offices / shops if you have a brick & mortar business site.
When compared to Facebook Pages and other social media portals, there is a bigger scope (literally) to talk about your business solutions and specialities on your very own official website. With a user-friendly content management system of your choice, it is also easy to update the portal as per changing requirements and seasonal offers.
You can even include an FAQ page in your website structure to answer the queries that visitors are most likely to ask about your business.
More recently, organisations have also started deploying chatbots on their portals that intuitively handle the task of answering customer queries round-the clock.
Post-COVID Realities
The idea of having a business website and particularly one with e-commerce feature has gained ground in the 'contactless economy' that is emerging after COVID-19 disrupted our world. Digitalization has now become the new normal.
After responding to this unprecedented crisis, in whichever way you chose during the lockdown, your brand may need to rethink its customer experience strategy. It may have to redesign its business model and deploy a digital plan for the future. And that's where a website will help.
Although in the recent past India's local businesses had been lobbying for curbs on large online marketplaces pointing out to their predatory pricing systems, these small enterprises too would now consider moving online when people are reluctant to go outdoors for shopping. Therefore, the shift to online is very real.
The growing access to Internet and the affordable data plans also give you reasons to have and manage your very own business website in the post-COVID era.
A bespoke web design integrated with evolved technologies
With my experience of designing digital tools for enterprises across different sectors, I have gained comprehensive knowledge of the technologies that support modern websites. By working closely with my clients, I also keep learning about their domains and industry best practices – this helps me and my team to build optimal content for their web platforms.
If you are ready to step up your business digital transformation, it's time to supplement your social networking efforts with a well-designed and SEO-optimized branded website. I will translate your expectations into a tactile platform.
To know more about our web design plans, contact me on __________.